Our Integrated Security Systems Experts
It's always nice to know who you're working with, so we thought we'd introduce you to some of our key team members. They bring a wealth of engineering and technical knowledge to our CCTV and access control services, and are 100% committed to delivering excellent standards in everything they do.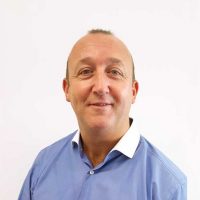 Mark Boyd
A fully qualified engineer with 35 years of industry experience, Mark's in-depth knowledge of new and upcoming technologies is second to none. An 'out of the box' thinker, Mark is a genuine expert when it comes to designing smart solutions to meet any technical challenge.
Mark takes care of managing our engineers and the wider team, as well as running our client portfolio. He makes sure that the company's values of looking after both customers and staff are upheld throughout the business at all times.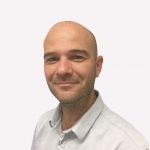 Mark Walsh
Major Projects, Integrated System Technician
Multi-skilled Mark is an expert engineer with 20 years of industry experience and well versed in our partner's products, including Axis and Avigilon. A Lenel master Certified member of the team, and C Cure Certified too, he earned his stripes working as an apprentice under our MD, Mark, and has been a valued colleague of his ever since.
Bob Jackson
Senior Integrated Access Control Technician
Bob is a fully qualified and very experienced engineer with 10 years in the industry. His key technical skills lie in IP technology and solutions, and his vast expertise in Mobotix to the highest level of qualification. He also has in depth knowledge of Axis and Avigilon products which makes him an invaluable member of the team.
Tom Carter
Technical Sales/Senior Commissioning Engineer
Tom has a huge array of engineering skills, taking care of CCTV and access control systems for our clients. With a deep and in-depth knowledge of Axis and Avigilon products, and achieving the highest level of Mobotix Certification, he's able to identify and solve problems quickly and without effectively.